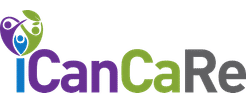 FREE DELIVERY
on order over Rs. 800
CALL FOR ENQUIRY
+91 8700394429,7838783268
AZZURRA IVR No
7210143153
Check Pincode Availability
Weighing Scale Manual BR-9705
Brand:
Equinox
Product Code:
BR9705
Availability:
In Stock
Delivery In:
In 3-4 Working Days
Packing:
1 Nos

Click Here to see Size Chart
Are you on a weight loss diet? Or, hitting the gym regularly to cut the flab and trim down your size? Keep a tab on your weight to achieve your fitness goals a little faster than expected. The Equinox BR-9705 weighing scale can be a cool companion to monitor your progress and transcend yourself from flab to fab. It shows your weight precisely, allowing you to focus more on the diet and exercise, and less on whether the machine is reliable.Designed with a durable construction, this weighing scale can withstand a maximum of 120 kilograms. It features a clear display that shows weight in large, easy-to-read analog format. Its textured finish offers comfortable grip for your feet. With a sleek and compact design, it can be easily carried with you anywhere.Whether you?re looking for a size zero silhouette or just want to maintain a healthy weight, this weighing scale can be a great choice to get started with. It is available in a stylish 3-tone design to add a little extra style to your fitness room.InstructionsWeighing scale has zero adjuster, we need to set zero before taking the weightDo not change different places while measuring weightThere will be a minor difference of 500gms up/down.One has to measure his/her weight without any movement while measuring the weight. Often we have seen some times by some little movements over the scale gives a variation of 1 or 2 kgDo not use any carpet while measuring (If you use carpet then it will give you a measure difference.)Cu
Attribute Brand
Attribute Brand
Equinox
Attribute Form/Packaging
Attribute Form/Packaging
1 Nos
Write a review
Note:

HTML is not translated!