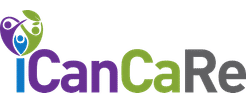 FREE DELIVERY
on order over Rs. 800
CALL FOR ENQUIRY
+91 8700394429,7838783268
AZZURRA IVR No
7210143153
Check Pincode Availability
Weighing Scale Digital WS-EB-6171
Brand:
Equinox
Product Code:
EB6171
Availability:
In Stock
Delivery In:
In 3-4 Working Days
Packing:
1 Nos

Click Here to see Size Chart
If you?re keeping track of your weight on a daily basis, then it?s a great idea to invest in a sturdy weighing scale. While older models are fading out, the digital weighing machine has come to replace it. The Equinox EB-6171 Weighing Scale is a great choice if you?re looking for an efficient product with a simple design. This product can give you accurate results up to 150 kg. The scale is durable and is made to withstand continuous usage. It also looks very trendy and sophisticated.The scale is also very easy to turn on: all it requires is for you to step on it. It displays the weight recorded for 5 seconds after you step off before it turns off automatically. This will ensure that power will be conserved. The large LCD makes reading values no task at all. The font is large and legible so you can read your weight in no time at all. This product also comes with a warranty period of 1 year. Buy the Equinox EB-6171 Weighing Scale at an affordable price today!
Attribute Brand
Attribute Brand
Equinox
Attribute Form/Packaging
Attribute Form/Packaging
1 Nos
Write a review
Note:

HTML is not translated!