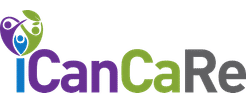 FREE DELIVERY
on order over Rs. 800
CALL FOR ENQUIRY
+91 8700394429,7838783268
AZZURRA IVR No
7210143153
Check Pincode Availability
Weighing Scale Digital BE-EQ11
Brand:
Equinox
Product Code:
EBEQ11
Availability:
In Stock
Delivery In:
In 3-4 Working Days
Packing:
1 Nos

Click Here to see Size Chart
Finding a good quality weighing scale to use both inside and outside the bathroom might not be as easy as you think! With a great number of choices, you?re going to have to weed out the substandard and the less accurate. The Equinox EB-EQ 11 Weighing Scale, for one, is one of the best out there. This product is capable of weighing up to 150 kg. The material of this weighing scale is sturdy, so you do not ever have to worry about your scale ever cracking or breaking under normal circumstances. The large platform is plain and can easily accommodate feet of all sizes.The numbering on the large LCD is large and clear, and cannot be mistaken. The urban touch this scale has adds to the charm. This product also comes with a manufacturing warranty period of 1 year from the date of purchase. It also has helpful features like a low battery indicator and an overload indicator. You can be sure this machine will give you the perfect results! Buy the Equinox EB-EQ 11 Weighing Scale to keep an accurate track of your weight!Usage Instructions: Press the Scale and remove your feet and wait for 6 Seconds then it will Show 0.0Kg.Now stand on the scale &wait for six seconds then it will show your weight. Below are some point for better accuracy :- Do not change different places while measuring weight. There will be a minor difference of 100-200 gms up/down. One has to measure his/her weight without any movement while measuring the weight. Often we have seen some times by some little movements over the scale gives a variation of 1 or 2 k.g. Do not use any carpet while measuring (If you use carpet then it will give you a measure difference)
Attribute Brand
Attribute Brand
Equinox
Attribute Form/Packaging
Attribute Form/Packaging
1 Nos
Write a review
Note:

HTML is not translated!