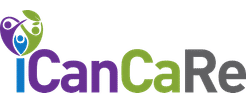 FREE DELIVERY
on order over Rs. 800
CALL FOR ENQUIRY
+91 8700394429,7838783268
AZZURRA IVR No
7210143153
Check Pincode Availability
Vapouriser EQ-VPO1
Brand:
Equinox
Product Code:
EQVPO1
Availability:
In Stock
Delivery In:
In 3-4 Working Days
Packing:
1 Nos
Equinox EQ-VP 01 Vaporizer is a steam inhalator that has especially been designed to offer relief from blocked nose, chest congestion and other similar conditions. The plastic body of this electronic device prevents shocks thereby making it extremely safe for use. This property of Equinox EQ-VP 01 Vaporizer makes it a good choice for children as well. However, it is advised not to leave your child unattended as he undergoes steam therapy with the device.This vaporizer is equipped with a long chord with 120 watts power consumption. It comes with a main unit and a user manual to guide you through the process. The manual gives a step by step procedure on how to use and maintain the device. Read it through and follow the given instructions to get safe and effective home infusion services.The device can also be used as a Facial Sauna. So you don?t have to rush to your salon every time you require a facial treatment. Just turn on this effective vaporizer and get that glowing look in a few minutes.Equinox believes in providing quality healthcare products to promote good health and wellness. It also has a team of healthcare professionals to guide the users.
Attribute Brand
Attribute Brand
Equinox
Attribute Form/Packaging
Attribute Form/Packaging
1 Nos
Write a review
Note:

HTML is not translated!