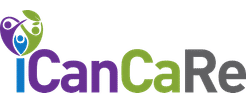 FREE DELIVERY
on order over Rs. 800
CALL FOR ENQUIRY
+91 8700394429,7838783268
AZZURRA IVR No
7210143153
Check Pincode Availability
SALITOL TABLETS
Brand:
RESCURE LIFE SCIENCES
Product Code:
EP/CH/SALITOL60
Availability:
In Stock
Bulk Purchase Offer:
Contact customer care
Generic Name:
Xylitol
Packing:
60 Tablets in 1 bottle
"SALITOL (XYLITOL 200MG Tablets) is used to treat dry mouth (xerostromia) especially induced by radiotherapy. It supports salivary glands to produce saliva and helps in improving the functionality of glands to produce saliva if used for long time as suggested by physician.
---
SALITOL helps in secretion of saliva through taste buds when secretion is impaired but when functioning gland tissues are still present There is no known toxic level for SALITOL for humans. The use of Salitol with olive oil & betaine, have shown significant improvement in most of the symptoms and the quality of life.
---
SALITOL is a 5 carbon sugar as opposed to sugar's 6 carbons, it helps prevent the growth of bacteria.
SALITOL helps a lot in digestion by production of saliva of food as it is alkaline enhancing as opposed to sugar's acid forming.
SALITOL has a hypoglycemic index of 7; is a natural insulin stabilizer.
SALITOL has no side effects and very low in glycemic index It is safe for Diabetic and Cancer Patients."
---
General Specification
Box Content
60 Tablets
Brand
SALITOL
Flavour
Orange
Generic Name
Xylitol
Write a review
Note:

HTML is not translated!