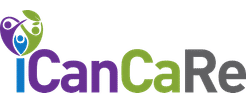 FREE DELIVERY
on order over Rs. 800
CALL FOR ENQUIRY
+91 8700394429,7838783268
AZZURRA IVR No
7210143153
Check Pincode Availability
Rider 22Pc Alu Elbow Crutch
Brand:
Karma Healthcare
Product Code:
KARMA006
Availability:
In Stock
Delivery In:
3-4 Working Days
Packing:
1 Nos
Material AluminiumNo. Of Pods Mono-PodTypes AdjustableBrand Preference KarmaMinimum Order Quantity 1Product Description:Karma Ryder 22 Height Adjustable Elbow Crutch is made of finest quality aluminium anodized pipe. It gives a very firm and secure support to the user, while providing durability. This crutch features Ergonomic design with Velcro sleeve which gives better comfort and better fit.Height adjustable: 36? ? 46?Arm adjustable: 8? ? 11?
Attribute Brand
Attribute Brand
Karma Healthcare
Attribute Form/Packaging
Attribute Form/Packaging
1 Nos
Write a review
Note:

HTML is not translated!