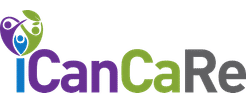 FREE DELIVERY
on order over Rs. 800
CALL FOR ENQUIRY
+91 8700394429,7838783268
AZZURRA IVR No
7210143153
Privacy Policy
We value the trust You place in us in using the platform to get the best possible services. That's why we insist upon the highest standards for secure transactions and customer information privacy. Please read the following statement to learn about our information gathering and dissemination practices. This privacy policy sets out how icancare.org(herein referred to as "site" or "ICanCaRe" or "us" or "we") uses and protects any information that you give icancare.org when you use this website.
icancare.org is committed to ensuring that your privacy is protected. Should we ask you to provide certain information by which you can be identified when using this website, then you can be assured that it will only be used in accordance with this privacy statement.
Note:
Our privacy policy is subject to change at any time without notice. To make sure you are aware of any changes, please review this policy periodically to ensure that you are happy with any changes. This policy is effective from 11/05/2014.

By visiting this Website you agree to be bound by the terms and conditions of this Privacy Policy. If you do not agree please do not use or access our Website.

By mere use of the Website, you expressly consent to our use and disclosure of your personal information in accordance with this Privacy Policy. This Privacy Policy is incorporated into and subject to the Terms of Use.
What we collect
We may collect the following information:
Name and date of birth

Contact information including email address and Contact Number

Demographic information such as postcode, preferences and interests

Other information relevant to customer surveys and/or offers
What we do with the information we gather
We require this information to understand your needs and provide you with a better service, and in particular for the following reasons:
Internal record keeping.
We may use the information to improve our products and services.

We may periodically send promotional emails about new products, special offers or other information which we think you may find interesting using the email address which you have provided.

From time to time, we may also use your information to contact you for market research purposes. We may contact you by email, phone, fax or mail. We may use the information to customise the website according to your interests.
Security
We are committed to ensuring that your information is secure. In order to prevent unauthorised access or disclosure we have put in place suitable physical, electronic and managerial procedures to safeguard and secure the information we collect online.
How we use cookies
A cookie is a small file which asks permission to be placed on your computer's hard drive. Once you agree, the file is added and the cookie helps analyse web traffic or lets you know when you visit a particular site. Cookies allow web applications to respond to you as an individual. The web application can tailor its operations to your needs, likes and dislikes by gathering and remembering information about your preferences.
We use traffic log cookies to identify which pages are being used. This helps us analyse data about webpage traffic and improve our website in order to tailor it to customer needs. We only use this information for statistical analysis purposes and then the data is removed from the system.
Overall, cookies help us provide you with a better website, by enabling us to monitor which pages you find useful and which you do not. A cookie in no way gives us access to your computer or any information about you, other than the data you choose to share with us.
You can choose to accept or decline cookies. Most web browsers automatically accept cookies, but you can usually modify your browser setting to decline cookies if you prefer. This may prevent you from taking full advantage of the website.
Use of Demographic / Profile Data / Your Information
We use personal information to provide the services you request. To the extent we use your personal information to market to you, we will provide you the ability to opt-out of such uses. We use your personal information to resolve disputes; troubleshoot problems; help promote a safe service; collect money; measure consumer interest in our products and services, inform you about online and offline offers, products, services, and updates; customize your experience; detect and protect us against error, fraud and other criminal activity; enforce our terms and conditions; and as otherwise described to you at the time of collection.
In our efforts to continually improve our product and service offerings, we collect and analyze demographic and profile data about our users' activity on our Website.
We identify and use your IP address to help diagnose problems with our server, and to administer our Website. Your IP address is also used to help identify you and to gather broad demographic information.
We will occasionally ask you to complete optional online surveys. These surveys may ask you for contact information and demographic information (like zip code, age, or income level). We use this data to tailor your experience at our Website, providing you with content that we think you might be interested in and to display content according to your preferences.
Sharing of personal information
We may share personal information with our other corporate entities and affiliates to help detect and prevent identity theft, fraud and other potentially illegal acts; correlate related or multiple accounts to prevent abuse of our services; and to facilitate joint or co-branded services that you request where such services are provided by more than one corporate entity. Those entities and affiliates may not market to you as a result of such sharing unless you explicitly opt-in.
We may disclose personal information if required to do so by law or in the good faith belief that such disclosure is reasonably necessary to respond to subpoenas, court orders, or other legal process. We may disclose personal information to law enforcement offices, third party rights owners, or others in the good faith belief that such disclosure is reasonably necessary to: enforce our Terms or Privacy Policy; respond to claims that an advertisement, posting or other content violates the rights of a third party; or protect the rights, property or personal safety of our users or the general public.
We and our affiliates will share / sell some or all of your personal information with another business entity should we (or our assets) plan to merge with, or be acquired by that business entity, or re-organization, amalgamation, restructuring of business. Should such a transaction occur that other business entity (or the new combined entity) will be required to follow this privacy policy with respect to your personal information.
All your activities on the website will be tracked to help us analyze and serve you better with the best possible options. All these details will not be disclosed to any third parties or any other advertiser on the website. It will be solely for the internal use of icancare.org to provide you with the world class experience.
It will be the responsibility of the buyer to maintain complete secrecy of all of the sensitive information such as username, password, credit/debit card details, etc while using the website over public networks. Any leakage of sensitive information due to carelessness or negligence of the user and not by the break of security of devices of BigFoot Retail Solutions Pvt. Ltd., the platform provider to ICanCaRe leading to any sort of unwanted activity will not be the responsibility of ICanCaRe and will not be addressed by any means. ICanCaRe will not be held responsible if information is leaked due to any malicious code such as virus, worms, Trojan horse, etc on the user's network or device.
Note: In no other circumstances except the one mentioned above, shall any of your personal information be shared with any third party to benefit them.
Links to other websites
Our website may contain links to other websites of interest. However, once you have used these links to leave our site, you should note that we do not have any control over that other website. Therefore, we cannot be responsible for the protection and privacy of any information which you provide whilst visiting such sites and such sites are not governed by this privacy statement. You should exercise caution and look at the privacy statement applicable to the website in question.
Controlling Your Personal Information
You may choose to restrict the collection or use of your personal information in the following ways:
whenever you are asked to fill in a form on the website, look for the box that you can click to indicate that you do not want the information to be used by anybody for direct marketing purposes.

if you have previously agreed to us using your personal information for direct marketing purposes, you may change your mind at any time by writing to or emailing us at customercare@icancare.in or directly unsubscribing from the direct marketing services

We will not sell, distribute or lease your personal information to third parties unless we have your permission or are required by law to do so. We may use your personal information to send you promotional information about third parties which we think you may find interesting if you tell us that you wish this to happen.
You may request details of personal information which we hold about you under the Data Protection Act 1998. A small fee will be payable. If you would like a copy of the information held on you please write to icancare.org, Shop No.2, Ist Floor, Omaxe Green Valley Plaza, Sector 42, Faridabad, Haryana - 121001
If you believe that any information we are holding on you is incorrect or incomplete, please write to or email us as soon as possible, at the above address. We will promptly correct any information found to be incorrect.
Security Precautions
Our Website has stringent security measures in place to protect the loss, misuse, and alteration of the information under our control. Whenever you change or access your account information, we offer the use of a secure server. Once your information is in our possession we adhere to strict security guidelines, protecting it against unauthorized access.
Choice/Opt-Out
We provide all users with the opportunity to opt-out of receiving non-essential (promotional, marketing-related) communications from us on behalf of our partners, and from us in general, after setting up an account.
If you want to remove your contact information from all icancare.org lists and newsletters, please unsubscribe from our services. In case you do not want any of the newsletters or newsfeeds from us, please do not subscribe to this service on the website
Your Consent
By using the Website and/ or by providing your information, you consent to the collection and use of the information you disclose on the Website in accordance with this Privacy Policy, including but not limited to Your consent for sharing your information as per this privacy policy.
If we decide to change our privacy policy, we will post those changes on this page so that you are always aware of what information we collect, how we use it, and under what circumstances we disclose it.
Contacting Us
If there are any questions regarding this privacy policy you may contact us through mail or phone.
We protect your privacy.
Our privacy policy is simple: any information you give us stays with us. We do not rent, sell, lend, or otherwise distribute your personal information to anyone for any reason. This includes your contact information, as well as specific order information.

We limit data access to those who need to know.
Within our organization, your personal data is accessible to only a limited number of employees with special access privileges. Although we may, from time to time, compile general demographic information based on your order, this information is shared within our organization only and has no identifiable personal data associated with it.

Information Collected
To enable you to place an order on our site, we need to have the following basic information about you: Your First Name, Your Last Name, and Your Address, City, Zip code, State, Country, Phone Number and Contact E-mail address.

Apart from this, our systems gather certain details about your computer's internet connection like your IP address when you visit our site. Your IP address does not identify you personally. We use this information to deliver our web pages to you upon request, to customize our site as per your interest, to calculate the number of visitors on our site and to know the geographic locations from where our visitors come.

We do not allow any unauthorized person or organization be it other members, visitors, and anyone not in our organization to use any information collected from you.

Information Modification
You can modify your personal details by accessing Edit Profile option anytime from our site.

Information Sharing
Probably this is the most important question in your mind as to with whom do we share your information? The answer to this question is that we do not rent, sell, barter, or give away your information to anyone. To some extent, information has to be passed on to the courier companies, credit card processing companies, vendors, etc. to enable them to perform their functions related to your order fulfilment. Apart from this normal business requirement, information may also be needed to be shared with law authorities, for fraud detection, and for the safety of our site, employees, management, users, members and other affiliates associated with us.

Information Usage
The most important usage of the information collected from you is your email which is used to inform you that your order has been confirmed/executed. Your email is also used to inform you for your customer service related queries and for any newsletters sent. All other information collected is confidentially stored and will not be disclosed unless needed as per the requirement of the law authorities or in case of any disputes.