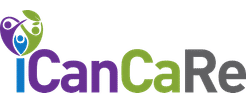 FREE DELIVERY
on order over Rs. 800
CALL FOR ENQUIRY
+91 8700394429,7838783268
AZZURRA IVR No
7210143153
Check Pincode Availability
Pedometer
Brand:
Dr. Morepen
Product Code:
PD-01
Availability:
In Stock
Packing:
1 Nos
A light & smart monitor that counts steps taken, calories burnt and miles or kilometres covered !!! Features : - Step Counts : Counts the number of steps taken - Calorie Counts : Counts the total calories burnt - Mileage Counts : Counts the number of miles covered - Kilometre Counts : Counts the number of kilometres covered - Identifies Walking or Jogging Automatically : Can easily distinguish between walking & jogging and calculates accordingly - Easy to Wear : Can be securely worn on a belt/waistband - Automatic Display - Small & Light Weight - Easy yo Use - One Year Warranty Against Manufacturing Defects
Attribute Brand
Attribute Brand
Dr. Morepen
Attribute Form/Packaging
Attribute Form/Packaging
1 Nos
Write a review
Note:

HTML is not translated!