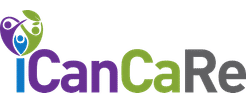 FREE DELIVERY
on order over Rs. 800
CALL FOR ENQUIRY
+91 8700394429,7838783268
AZZURRA IVR No
7210143153
Check Pincode Availability
Zoom
Sale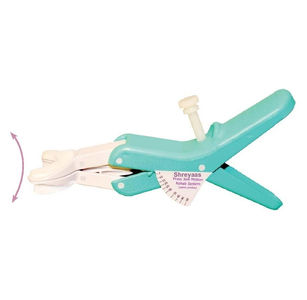 Mouth Opener Trismus Shreyaas
Rs.3,515.00
Rs.3,200.00
9% OFF
Product Code:
ICCMO1516
Availability:
In Stock
Here is a good news for the patient suffering from
Head and Neck radiation therapy
Temperomandibular joint (TMJ) dysfunction
Surgery
Systemic diseases such as rheumatoid arthritis or scleroderma
Direct trauma
Indirect trauma such as whiplash
Clenching and grinding of the teeth
Stress-induced disorders
Burns
Stroke
Aging
Overview
The Shreyaas Press Jaw Rehab System is a medical device to assistpatients with a restricted mouth and jaws. Users and healthcareproviders should read this instruction manual for information on safety,usage, maintenance and care of the Shreyaas Press device. Userswith further questions should contact their doctor.
Function
The Shreyaas Press Jaw Rehab System works by squeezing the handlesto move the mouthpieces apart along the anatomical curved motion of thejaw up to 50mm wide. A users hand provides the force to push apart thejaw for stretching tissues and mobilizing the joint and can offer resistancefor musclestrengthening.The Shreyaas Press device can be used to treatthe jaw joints, muscles and hypomobility (trismus) for post-operativerehabilitation and prophylactically to prevent trismus.
Safety
The Shreyaas Press Jaw Rehab System is user controlled, which allowsusers to avoid hyperextension and excessive force over the smalldistance of jaw motion. A limit screw is provided for the provider or user toset a maximum opening to further prevent over-stretching. Additionally, theShreyaas Press has a removable 35mm limit tab, which provides a limitfor patients with joint replacements and further protects from patient injury.As a medical device, the Shreyaas Press device is available from alicensed health care professional who understands the usage and purposeof the Shreyaas Press device. A prescription may by required for thisdevice. Please review this manual carefully before prescribing and/or use
of the Shreyaas Press device.
Cleaning
1. Use soap and warm water to clean the Shreyaas Press device. Antiseptic mouthwash canalso be used to clean and refresh the mouthpieces.
2. Thoroughly rinse the device, shakeout any remaining liquid and allow to completely dry on clean paper or cloth towel.
3. Do not use alcohol to clean the mouthpieces, as it may interface with the adhesion of thepads.
4. Do not use chemical agents or autoclave systems to clean the Shreyaas Press device, asthey may weaken the device.
Write a review
Note:

HTML is not translated!