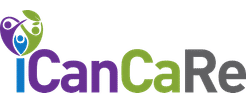 FREE DELIVERY
on order over Rs. 800
CALL FOR ENQUIRY
+91 8700394429,7838783268
AZZURRA IVR No
7210143153
Check Pincode Availability
Hot Water Bottle Electric SLC-102
Brand:
Sumo Life Sciences
Product Code:
SLC102
Availability:
In Stock
Delivery In:
3 -4 Working Days
Packing:
1 Nos
Description:Electric hot water bag for pain relief1. This warmer is a new-style hot water bottle which is made of special material, It can keep warm and make you feel very soft, comfortable and convenient.2. The warmer is one of the new healthy and keeping warm product. It can ease pains such as arthritic, toothache, arthritis, headache, back and neck pain, chilblain.3. It has big difference from normal warmer, It takes 8-10 minutes to Heat and it can keep warm for 2-5 hours4. Double-safety. A double temperature controller is incorporated when temperature is reaching about 60-70 degrees, it will automatically switch off. 5. The design of the fabric and print would be differ.Picture is just for your understanding purpose.
Attribute Brand
Attribute Brand
Sumo Life Sciences
Attribute Form/Packaging
Attribute Form/Packaging
1 Nos
Write a review
Note:

HTML is not translated!