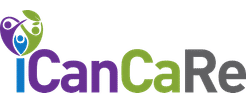 FREE DELIVERY
on order over Rs. 800
CALL FOR ENQUIRY
+91 8700394429,7838783268
AZZURRA IVR No
7210143153
Check Pincode Availability
Gel Insole SF-46
Brand:
OnyX Neo
Product Code:
SF-46
Availability:
In Stock
Packing:
1 Pair
A. Anti-shock silicone insoles designed to reduce stress to the joints and spine even under constant pressure. silicone insoles are made of Platinum cured silicone . It is hypo-allergenic, non-toxic and odourless. It will not flatten under repeated pressure from walking or standing and it has a very long life expectancy.B. These insoles are suitable for every day wear for sports and work . They are also "non-skid" insoles which are easy to clean, durable .C. Blue spots provide shock absorption to the heel & Metatarsal Region.D. 100% silicone offers superior comfort.E. Ventilation holes provide air circulation.
Attribute Brand
Attribute Brand
OnyX Neo
Attribute Form/Packaging
Attribute Form/Packaging
1 Pair
Write a review
Note:

HTML is not translated!