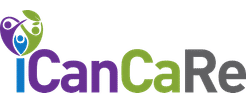 FREE DELIVERY
on order over Rs. 800
CALL FOR ENQUIRY
+91 8700394429,7838783268
AZZURRA IVR No
7210143153
Check Pincode Availability
Gel Heel Cushion SF-48
Brand:
OnyX Neo
Product Code:
SF-48
Availability:
In Stock
Packing:
1 Pair
Onyx silicone gel heel cushion. Made of platinum cured silicone material. Pain relief & support. Can be placed in any type of shoe. Hand wash with any mild soap and air dry. Before fixing again in shoe put talcum powder. Do not store in shoes for prolonged duration to prevent odour. Store in a cool, dry place away from direct sunlight. Avoid contact with open wound. In case you have sensitive skin, consult your podiatrist/physician before use. Replace the product if it becomes hard after long use. Silicone heel cushion is an excellent shock absorber with added gel at heel region for better cushioning . Redistributes pressure caused on the foot due to body weight.
Attribute Brand
Attribute Brand
OnyX Neo
Attribute Form/Packaging
Attribute Form/Packaging
1 Pair
Write a review
Note:

HTML is not translated!