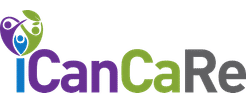 FREE DELIVERY
on order over Rs. 800
CALL FOR ENQUIRY
+91 8700394429,7838783268
AZZURRA IVR No
7210143153
Check Pincode Availability
Book Win Over Tobacco Made Easy
Product Code:
ICCAPPBT1508
Availability:
In Stock
Bulk Purchase Offer:
Call Enquiry 7838783268 for Bulk Orders
This book "Win Over Tobacco-Made Easy"gives evidence based strategies to help those who want tofree themselves from the slavery of tobacco. The book will ease your journey of quitting tobacco effectively.The book covers all aspects of issues pertaining to tobacco and its harm. The book specifically aims at making users think of quitting, guiding them through the process of quitting and reinforcing the fact that quitting is possible. Tobacco users are always on the lookout for solution and they have tried numerously but failed due to lack of direction or misguidance or lack of service and expertise from health care professionals. Hence the book comes to the rescue. It aligns the key concept of behavioral change a person goes through right from thinking to actually quitting and maintaining the phase of abstinence. The relapse prevention strategies and a constant reinforcement that every time you quit you improve your chance of quitting. The book covers alcohol addiction as well. In most case scenario tobacco and alcohol goes hand in hand and hence it covers the most important aspects of addiction which is the need of the hour. This book is a handy guide and can be used by individuals, heath care professionals, community based organizations and social workers. The name of the book justifies its essence: "Yes I can, Yes We Can"win over tobacco.
General Specification
Author
Dr. Pawan Gupta
Language
English / Hindi
Write a review
Note:

HTML is not translated!