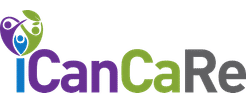 FREE DELIVERY
on order over Rs. 800
CALL FOR ENQUIRY
+91 8700394429,7838783268
AZZURRA IVR No
7210143153
Check Pincode Availability
Blom Singer Electrolarynx EL1000 EMS
Product Code:
EL1000
Availability:
In Stock
Dr. Eric Blom's 34 year dedication to rehabilitation of patients following laryngectomy has taken another gaint leap forward.
In 2010 he secured the commitment of an indianapolis. Indiana based medical device manufacturer to produce a high quality, cost effective electrolarynx that would provide an afffordable speech option at a fraction of the traditional cost.
Today, Dr. Blom and InHealth Technologies are excited and proud to announce the introduction of the Blom-Singer ElectroLarynx
Features;
1. Volume and pitch adjustment
2. Anti-roll Feature
3. Battery, Oral Adaptor and Lanyard
Write a review
Note:

HTML is not translated!